Comedians Mark Riccadonna and Don Jamieson Co-headline at FunnyStop Comedy Club!
Mark Riccadonna Returns!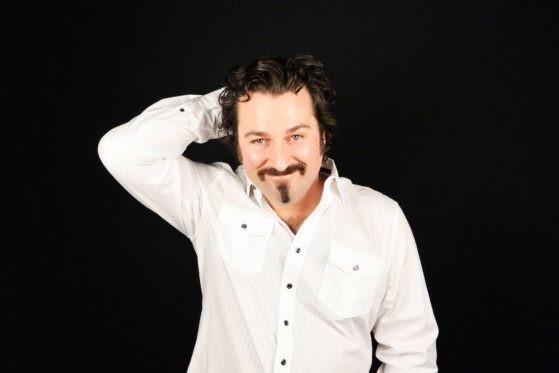 Mark Riccadonna grew up an artsy jock outside of Youngstown, Ohio. At age 17 (like a bad independent movie), Mark moved to NYC in search of himself and happiness. He pursued Theatre at The American Academy of Dramatic Arts, joining "The Company" after graduation. Soon after, Mark stumbled upon Stand-Up Comedy and found success as a storyteller, performing throughout New York City, and 'on the road'. Mark also performs for Armed Forces Entertainment and has entertained U.S. and U.N. Troops worldwide, performing in six continents and across the United States. Outside of comedy, Mark is an accomplished actor and writer. Most recently Mark has a lead role in the feature film "Days of Power" and is a contributing writer for Saturday Night Live's "Weekend Update", Columnist and Travel writer for "Todays Man" Magazine, Wrote and Directed "Radio Gods" television Pilot, starred in "Game Night" (Winner of the International Film Festival NYC) been seen on AXS TV's "Live at Gotham", FOX's "Laughs", heard on Sirius XM and Bob and Tom, and also has a hit Podcast "Drinks Jokes and Storytelling".
Whether he is working with The Amoralists Theatre Company (In the acclaimed hit "Happy in the Poor House"), Angry Shih Tzu Productions or on tour with Stand-Up, Mark continues to climb the ranks. He is a gifted storyteller, with a charisma that makes you feel like you've known him forever, unique delivery, signature voice (that has landed him several commercials) and likability; you will see why he is a favorite at clubs and theatres everywhere. Look for his second album "Domestic Nomad" released by Realize Records.
Don Jamieson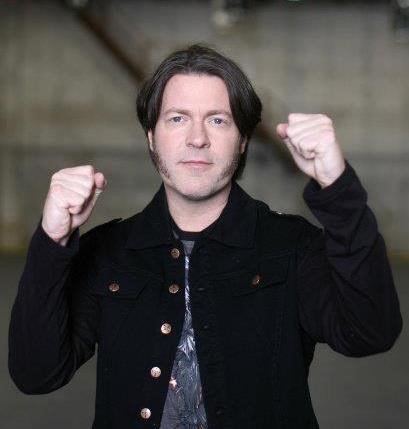 Don is best known as co-host of VH1 Classic's hit heavy metal talk show series, 'That Metal Show' where legends of rock hang out to discuss their past and current projects in front of a live studio audience. Rolling Stone Magazine dubbed the program one of the 50 Best Reasons To Watch TV! He also co-hosted 'Beer Money,' a fast-paced, non-traditional sports quiz show airing on SNY (SportsNet NY). He is currently co-hosting a new rock web-series with former Fox News correspondent and fellow rock fan, Juliet Huddy, on BlondeandCrossbones.com.
Amongst his many accomplishments, Jamieson's 2 stand-up CD's 'Live & Hilarious' and 'Hell Bent For Laughter' on Metal Blade Records hit the Top 20 on iTunes and Top 10 on the Billboard comedy charts and his third for the label, 'Communication Breakdown' drops April 21st. He is proudly sponsored by Monster Energy Drinks and Coldcock Whiskey.
Jamieson's proudest moment is becoming an Emmy Award-Winner for his work on HBO's 'Inside The NFL'. Don and long-time comedy partner, Jim Florentine, lent their brand of humor to the popular sports show; writing, producing and performing sports-themed comedy sketches.
The two have also collaborated on the hidden-camera DVD and Comedy Central web series, 'Meet The Creeps' as well as a series of prank call CD's, 'Terrorizing Telemarketers', heard regularly on the Howard Stern radio show. He is also a joke writer for the country's best celebrity roaster, Lisa Lampanelli and spent many years as Andrew Dice Clay's steady opener.
Don's stand-up act brings his everyday take on life with an added dash of sarcasm for good measure. He's able to make people laugh at things they wouldn't normally laugh at and then laugh again at that realization. Besides performing in clubs and theaters all over the country he also performs stand-up at rock festivals such as Rock On The Range, Monsters Of Rock Cruise and Metallica's Orion Music + More Festival where he was introduced by drummer Lars Ulrich.
Don started his career as one of the young and talented comedy minds at MTV helping to launch the careers of comics like Jon Stewart, Kevin James and Jay Mohr, But unbeknownst to many, Don was spending his nights on the local comedy scene developing his own comic style.